The official scorers are going with a bogey for DJ at the 4th. And who are we to argue? He slips to -2. Much confusion over that drop, though. Ah! They've changed it. Must have been a free drop. He's -3 again. Well, that's a bonus. What is it with poor old Dustin and scoring snafus? Danny Lee meanwhile birdies 8, and the leader board has another new look to it (with the exception of et cetera).
-7: Koepka
-3: Berger (15*), Kang (13), Johnson (13*), Spieth (13*), Fleetwood
-2: Lee (17*), Johnson (13*) , Janewattananond (9), Lorenzo-Vera, Reavie, List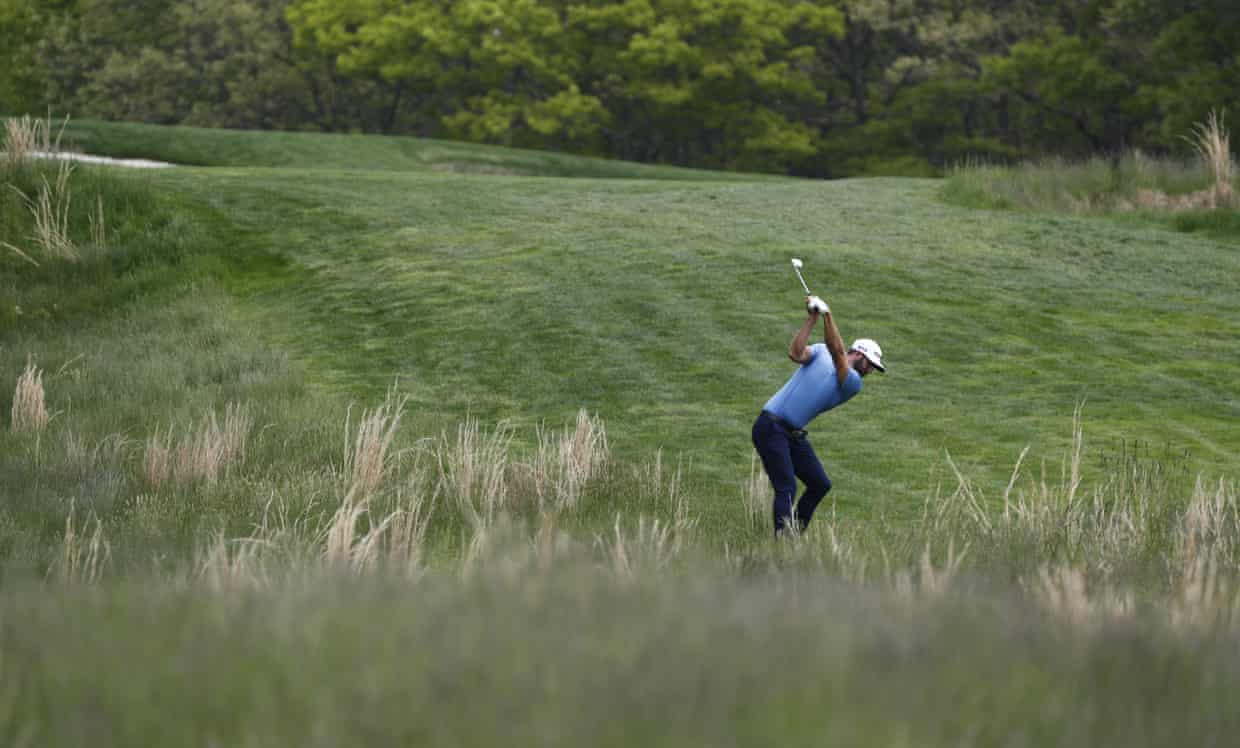 Updated at 12.22pm EDT
Spieth can't save his par, though it's not for the want of trying. He wedges his third to ten feet, and looks as though he's made the putt, but it slides away to the left at the very last turn. That bogey drops him back to level par. But Dustin makes his birdie putt! His fourth birdie in six holes, and he's the hottest player out on Bethpage Black right now. He's also grabbed second spot all for himself. Koepka-DJ showdown ahoy? And a fourth bogey in five holes for the third member of the group, Jon Rahm, and he's +4. The cut's projected at +3 right now.
-7: Koepka
-4: D Johnson (7*)
-3: Fleetwood
-2: Cantlay (8), Kang (7), Lorenzo-Vera, Reavie, List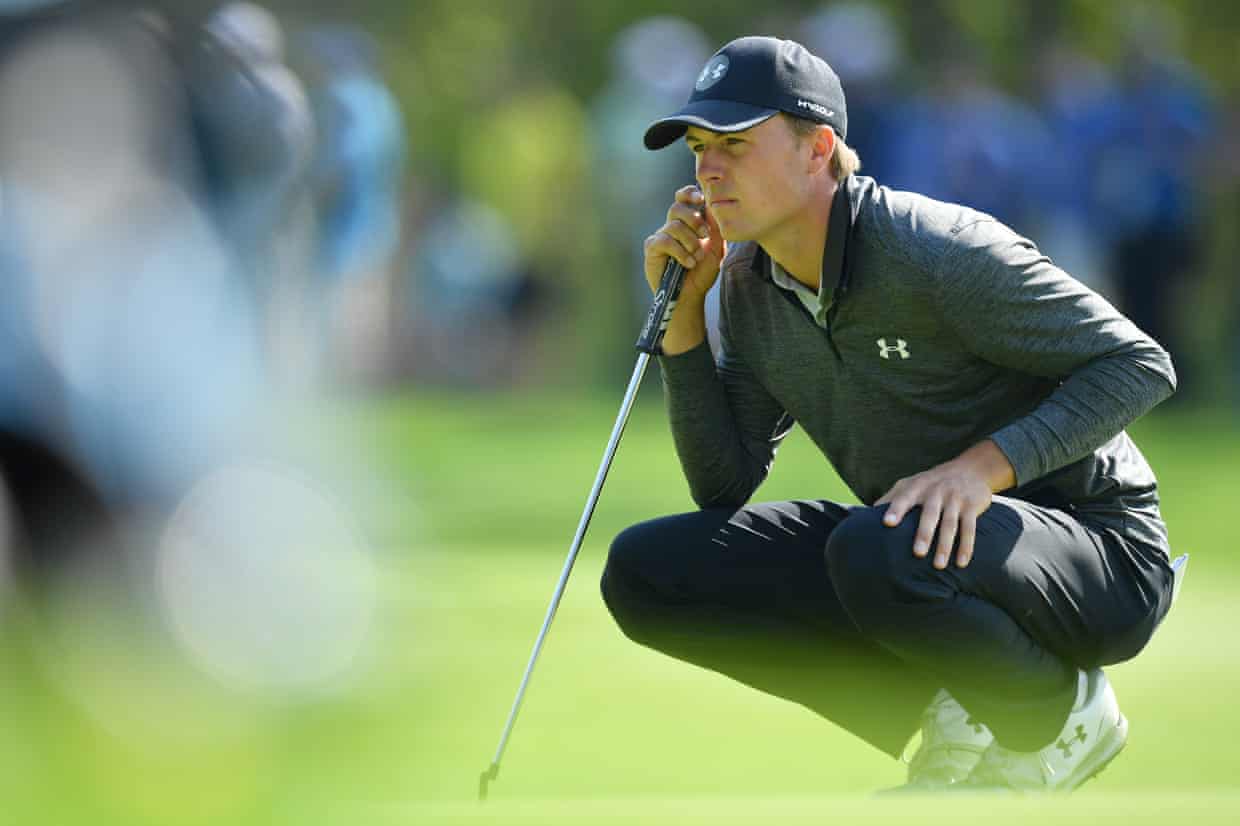 Updated at 10.44am EDT
A lovely brisk start to the morning for the 2016 Masters champion Danny Willett. Birdies at 1 and 2, and he's sitting nicely at -1. Could have been even better were it not for a totally needless three-putt on his final hole, the 9th, last night. But this is lovely to see from a player who's struggled since his breakthrough win at Augusta. Hope he can keep things going round this treacherous track. God speed!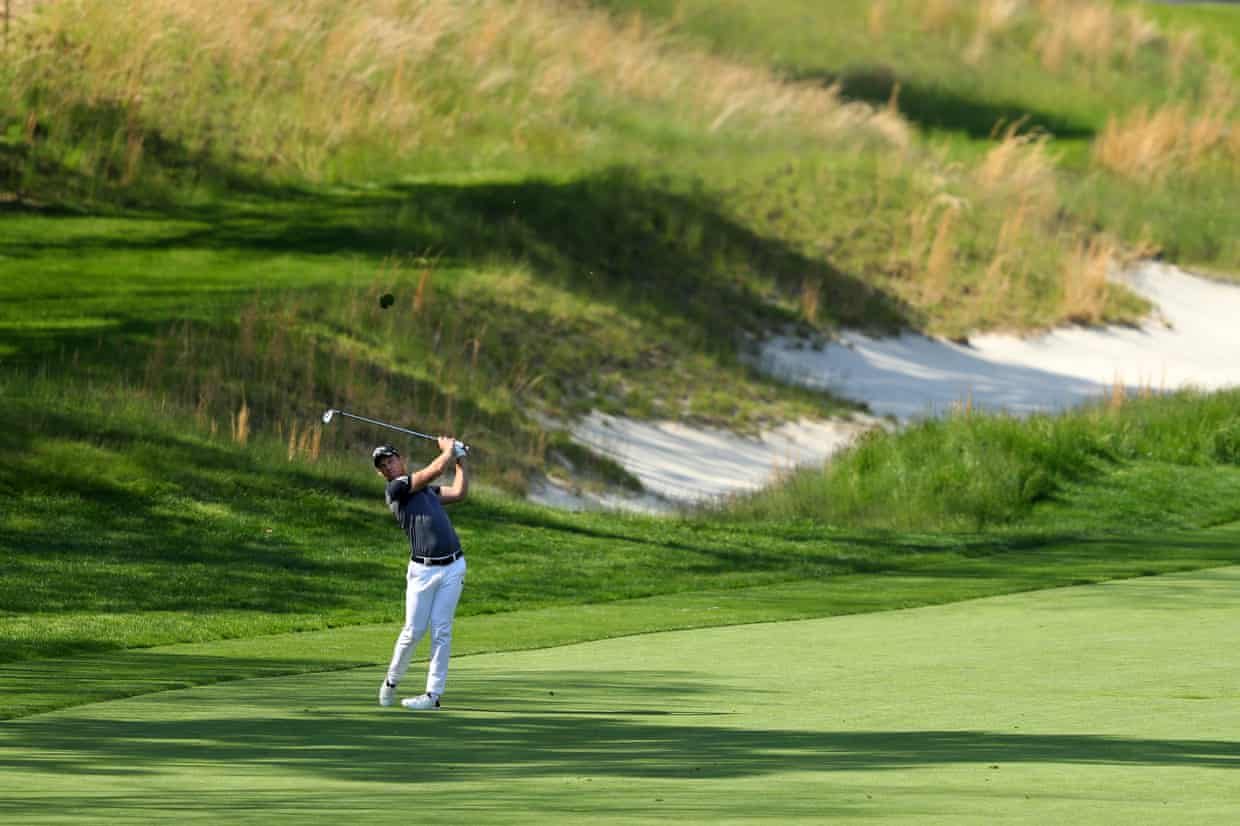 Updated at 10.13am EDT
Danny Lee's round is turning into an absolute nightmare. His driver is seriously letting him down. Another tee shot whistled into the thick stuff, this time at 16. He finds the rough on the other side, then a bunker, and that's back-to-back double bogeys. This is Bethpage Black. Having shot a six-under 64 yesterday, he's handed all the shots back in seven holes today. He's level par. Brooks Koepka will be feeling very good about himself right now.