Taco Bell is opening a hotel where you can sleep, eat tacos, and drink baja blast.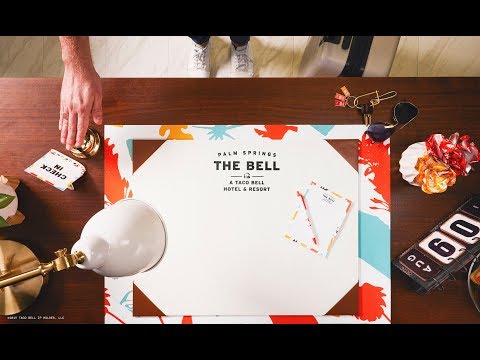 The popular fast food chain Taco Bell is kicking things up a notch this summer. They are launching a brand new Taco Bell Hotel and Resort that will be called The Bell.
If you are a fan of Taco Bell, this is going to be the place for you. Everything at the resort is going to be Taco Bell themed. For example, they will have pool floats that look like sauce packets and many other attractions that will make this resort an instant hit on social media. They will also offer things like nail art and braids that you would typically find on a vacation to Mexico.
They will have complete room service with a full Taco Bell menu of course.
Marisa Thalberg, Chief Brand Officer of Taco Bell said the following about the project as reported by CNBC :
"The idea for a Taco Bell-themed hotel is meant to be playful and fun, but the brand sincerely intends for it to be an unparalleled experience. I have often quipped that Taco Bell is the fast fashion of food. We have our everyday classics, but then we're always introducing these cool limited-edition experiences to do something new and different."
The first resort is opening in August in Palm Springs, California. Taco Bell will start taking reservations in June. You can register for updates from the company itself here.