10th over: England 50-0 (Roy 27, Bairstow 20) They're starting to work Behrendorff around a bit more comfortably now, with Roy driving a couple through the covers amongst some singles. If you think I'm wrong about Roy, look at this. The one on the right was that whip shot.
Nick Elliott (@NickElliott91)

this is the most beautiful thing i've ever seen pic.twitter.com/xboVNQ5qew
Updated at 10.31am EDT
6th over: England 31-0 (Roy 19, Bairstow 10) It… what… huh? I don't know how to describe that. There isn't exactly a shot that we know of that looks like it. Starc bowls outside leg stump. Roy reaches for it and whips it, but with a helicopter swish of the wrists, like taking Dhoni's stroke but then rotating it 45 degrees past point rather than long-on. It's entirely casual, barely seeming to connect. But the ball soars out over deep backward, and there's no short boundary today, but it flies over the man in the deep and beyond the second row of fences.
That was… extraordinary.
And considering Bairstow had already lashed the first ball of the over for four with a cut shot, very profitable.
Updated at 10.23am EDT
2nd over: England 6-0 (Roy 1, Bairstow 4) The Australians have been being mentored by Steve Waugh, and now Mitchell Starc has a red towel hanging out the back of his trousers. Coincidence? You decide.
Starc is the one for Australia, if they can rescue this match. He starts bang on target, left-arm over to Roy and in tight on the stumps for the first four balls. The fourth cuts Roy in half and bashes into his back thigh. The fifth slides down leg for a wide. It's the only score from the over.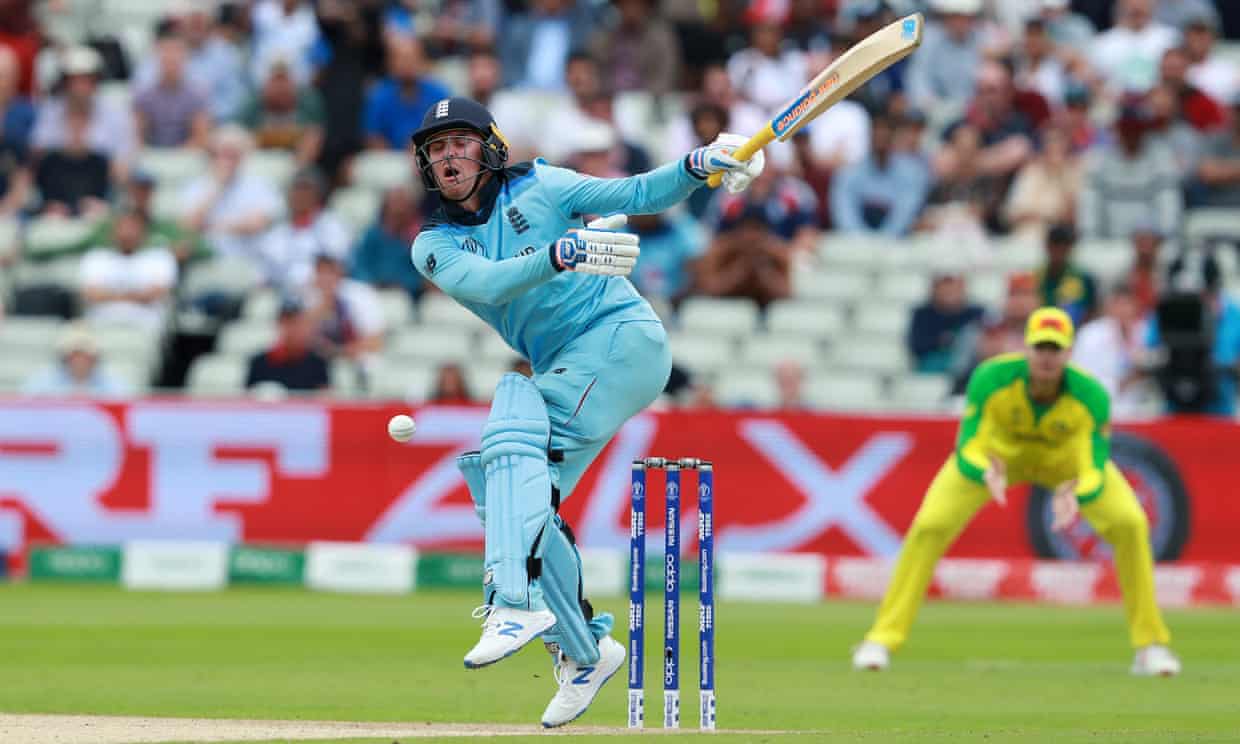 Updated at 9.56am EDT
1st over: England 5-0 (Roy 1, Bairstow 4) And so, let the chase begin. Jason Behrendorff has the ball at the City End. He took five wickets against England only a couple of weeks ago, hooping one through James Vince to start his day. But Jason Roy is the opponent now, and after a couple of testing deliveries that move a fraction, Roy squeezes a run out to third man. Bairstow gets width and crashes it through cover. Bright start.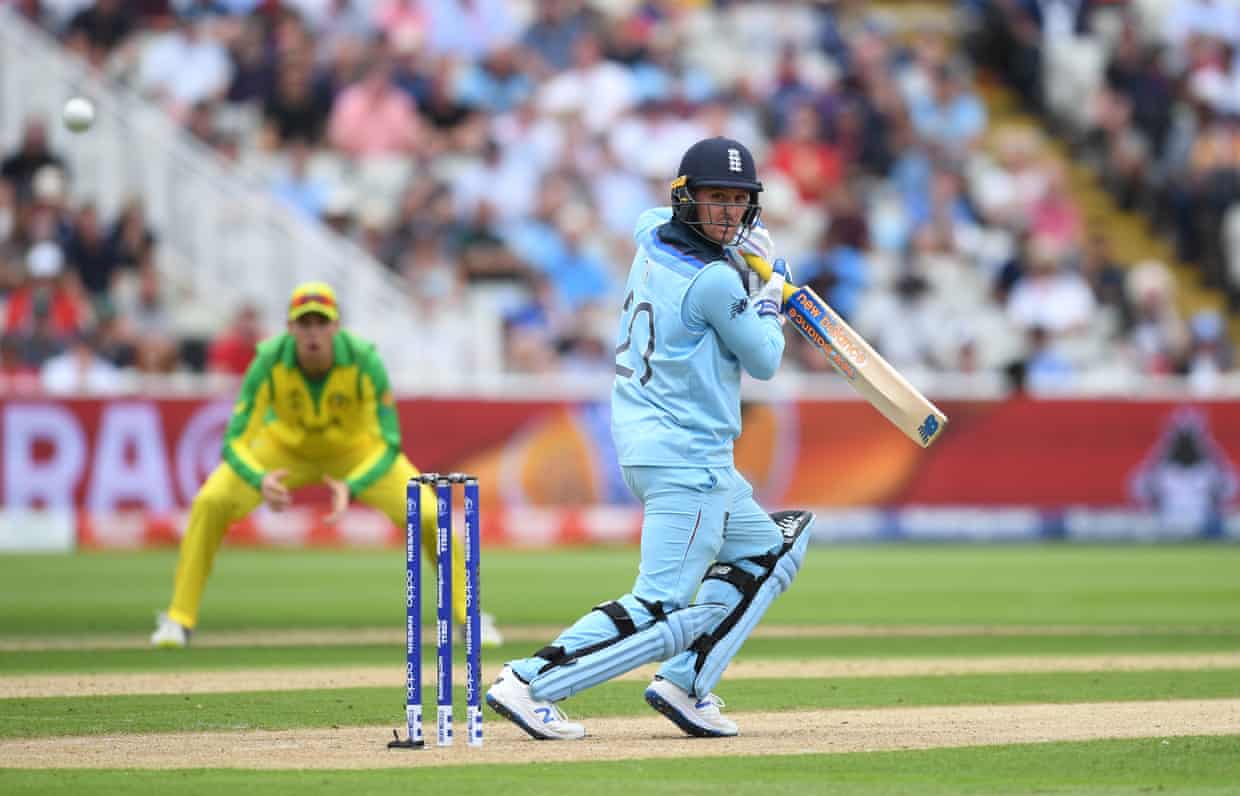 Updated at 9.55am EDT
England must chase 224 for a place in the World Cup final
They've done the job, the home side. Half of it, any rate. It doesn't look that difficult to bat out there, but they just got early wickets and put the squeeze on Australia, and despite a couple of excellent partnerships in defiance, the batting side were always coming from too far back.
Smith was the core of that resistance with 85, and built beautifully with Carey (46), entertainingly with Maxwell (22), and desperately with Starc (29).
England though made the running, with Woakes and Archer immaculate early and returning for valuable later spells, while Rashid came through the middle and struck three telling blows.
Woakes had 3 for 20, Archer 2 for 32, and Rashid 3 for 54, while Wood picked up a bonus wicket at the end.
So, what happens? Do England go after this total in their usual ebullient style? You'd hope so. They'll let themselves in for trouble if they get too careful. But low chases can play tricks on batting teams, where a par score might leave them clearer in their minds.
Australia's big hope is Mitchell Starc. He's been devastating in the second innings of matches, and guess what Australia bowled out England for a couple of weeks ago? 221.
Different time, different place, but this chase won't be easy.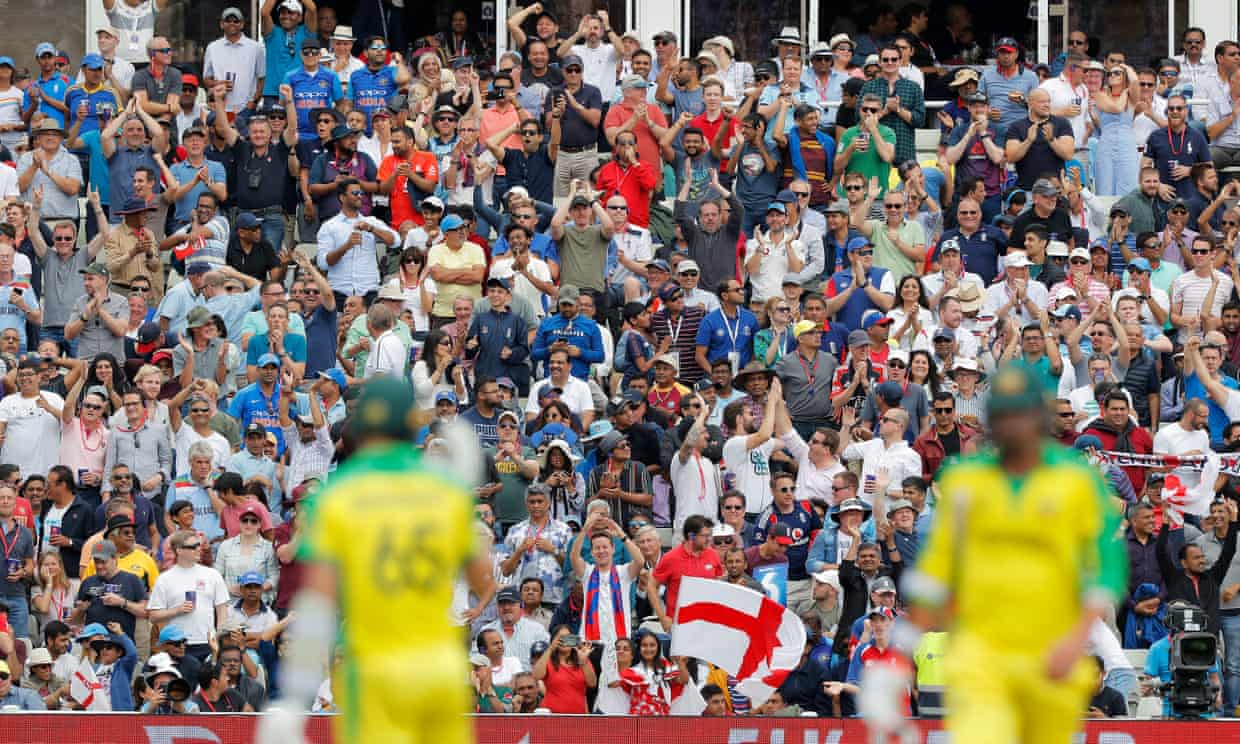 Updated at 9.22am EDT
WICKET! Behrendorff b Wood 1 (Australia all out 223)
49th over: Australia 223-10 (Lyon 1) It's all over! Full, straight, good enough. Behrendorff plays about one third each of four different shots at that ball, and none of them were the shot required. Wood lights up the stumps like a celebratory cigar.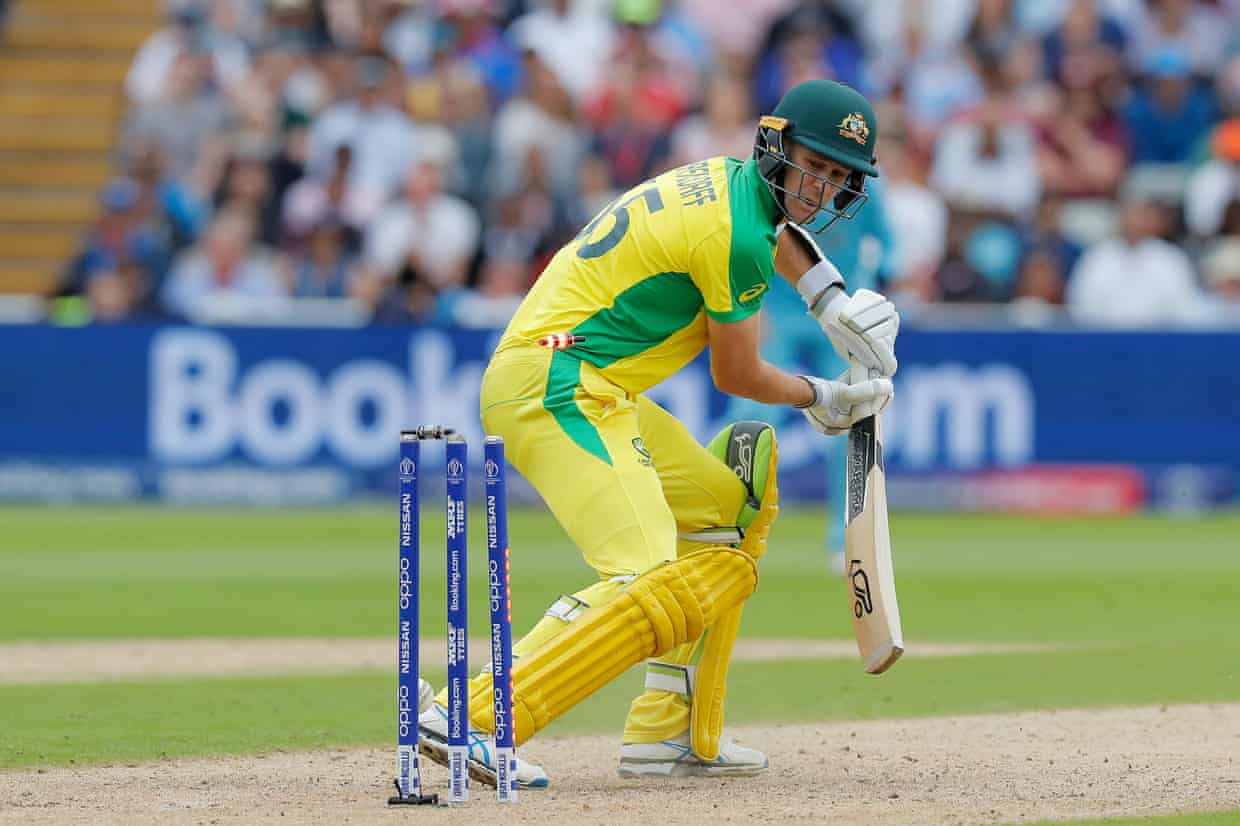 Updated at 9.21am EDT
WICKET! Smith run out Buttler 85 (Australia 217-8)
Brilliant work from Buttler behind the stumps. Smith drops the ball away near his feet and starts running. Buttler tears in from behind the stumps, picks it up, and throws down the non-striker's stumps with an inch to spare! No century for Australia's former captain today. Fine fielding.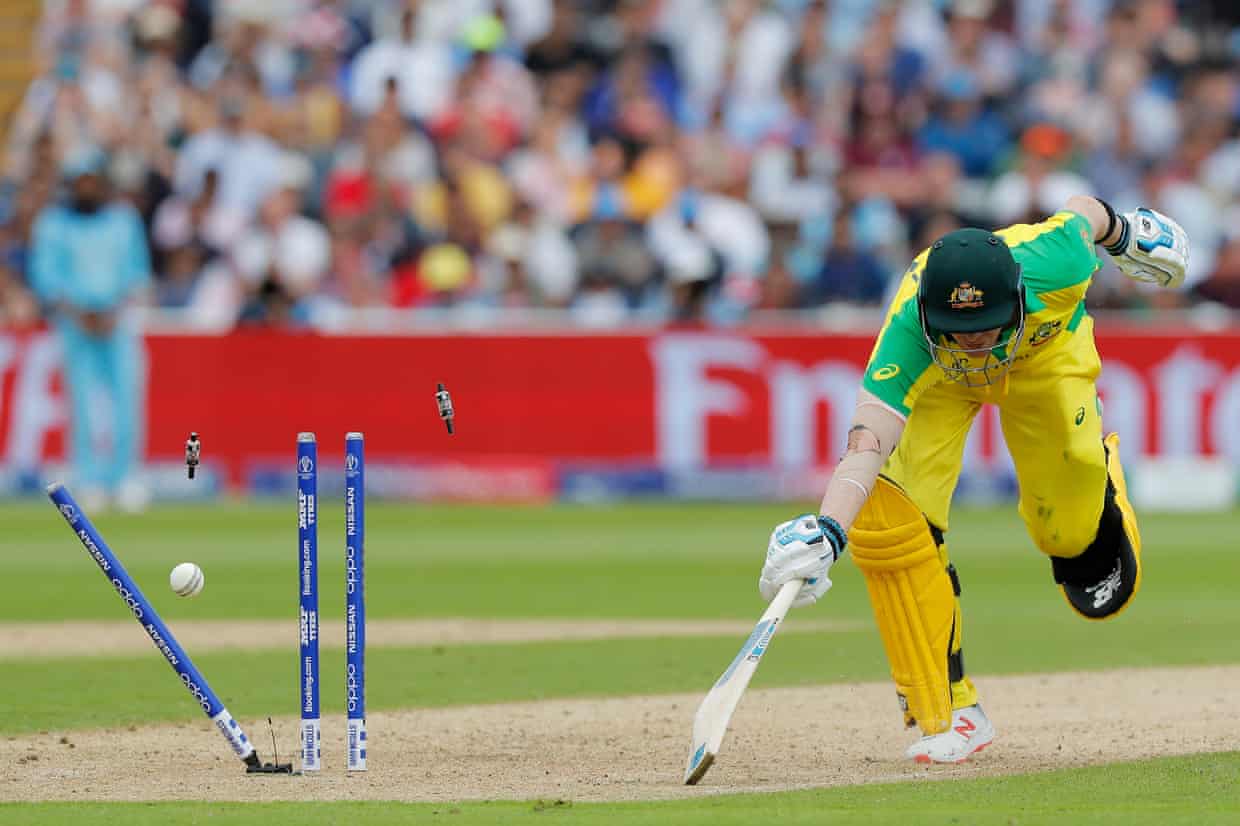 Updated at 9.09am EDT
44th over: Australia 192-7 (Smith 77, Starc 14) There's the boundary! Starc loves to drive straight, so when Wood pitches up he does exactly that. Mid-off is up, and the ball streaks inside his line and down to the fence. Starc hits an on-drive just as sweetly next ball, but this time it goes straight to midwicket inside the circle. There's a wide, then a single as Starc digs out a full ball and Smith is live to the opportunity. This partnership worth 26 now.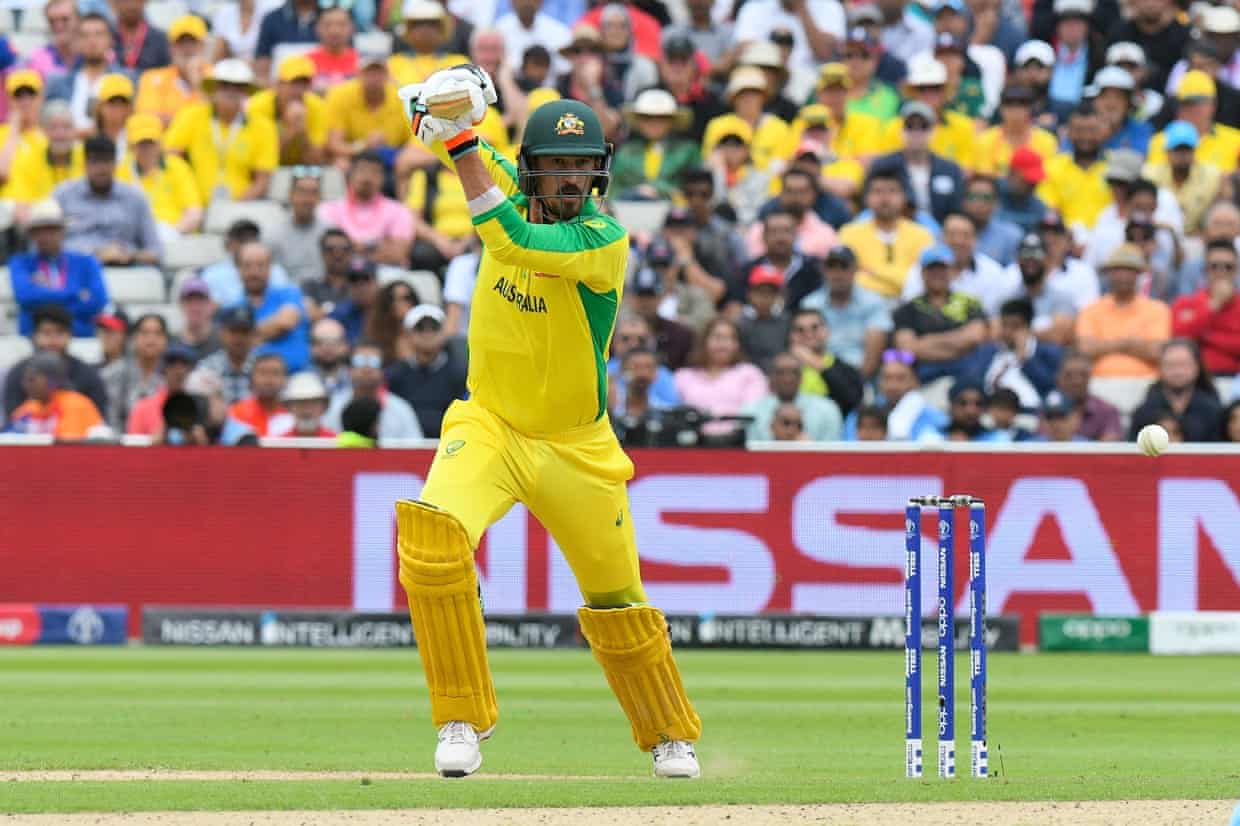 Updated at 8.55am EDT
WICKET! Cummins c Root b Rashid 6 (Australia 166-7)
There it goes! The extinguishing comes not from Archer, but Rashid! The leggie kicks another one out. Cummins backs away looking to cut, but only gets a little top edge straight to slip. Turn and bounce.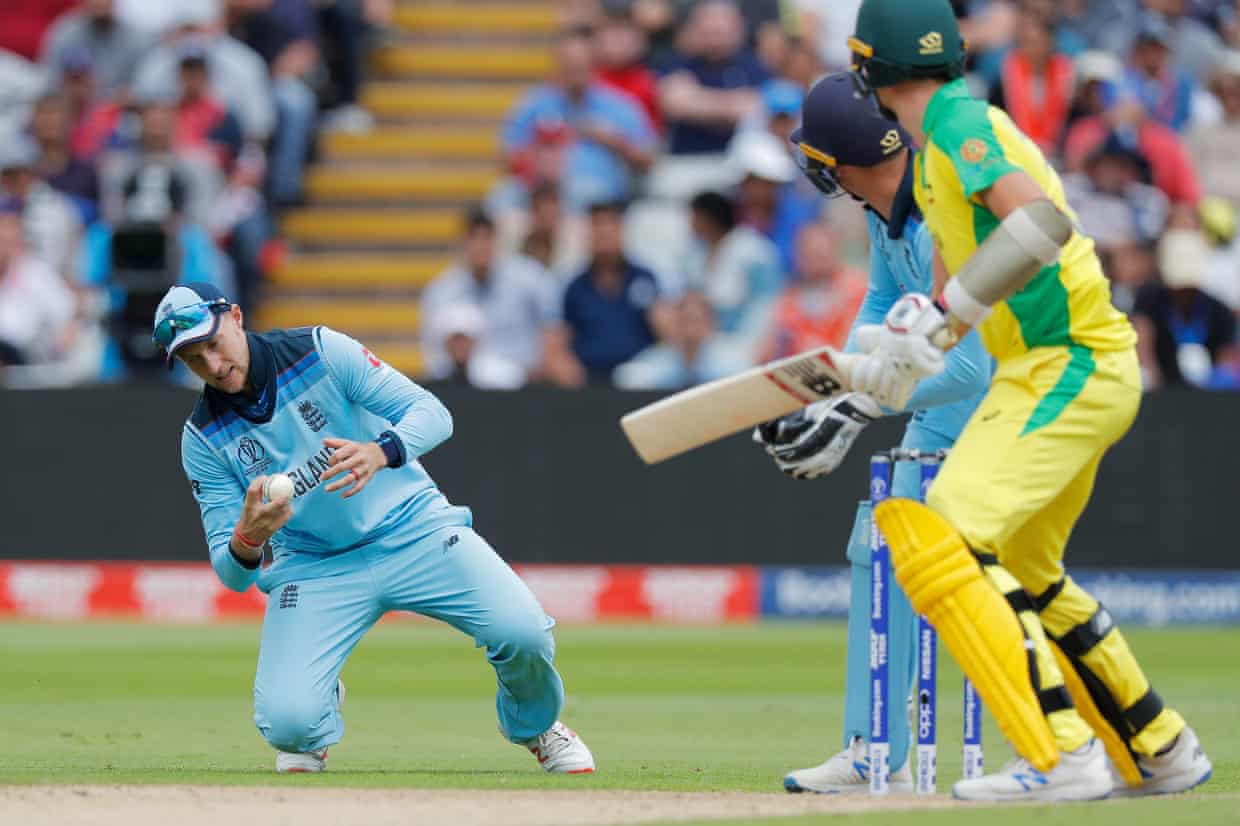 Updated at 8.38am EDT
WICKET! Maxwell c Morgan b Archer 22
Archer gets his man! Not in the way you might have expected. Back of a length, and Maxwell is trying to do the sensible thing with the over nearly gone, defending off the back foot. But Archer bowls a smart off-cutter, and it sticks in the pitch substantially, slowing up. Maxwell is through his shot early and the ball loops off the splice to cover. Oh, dear.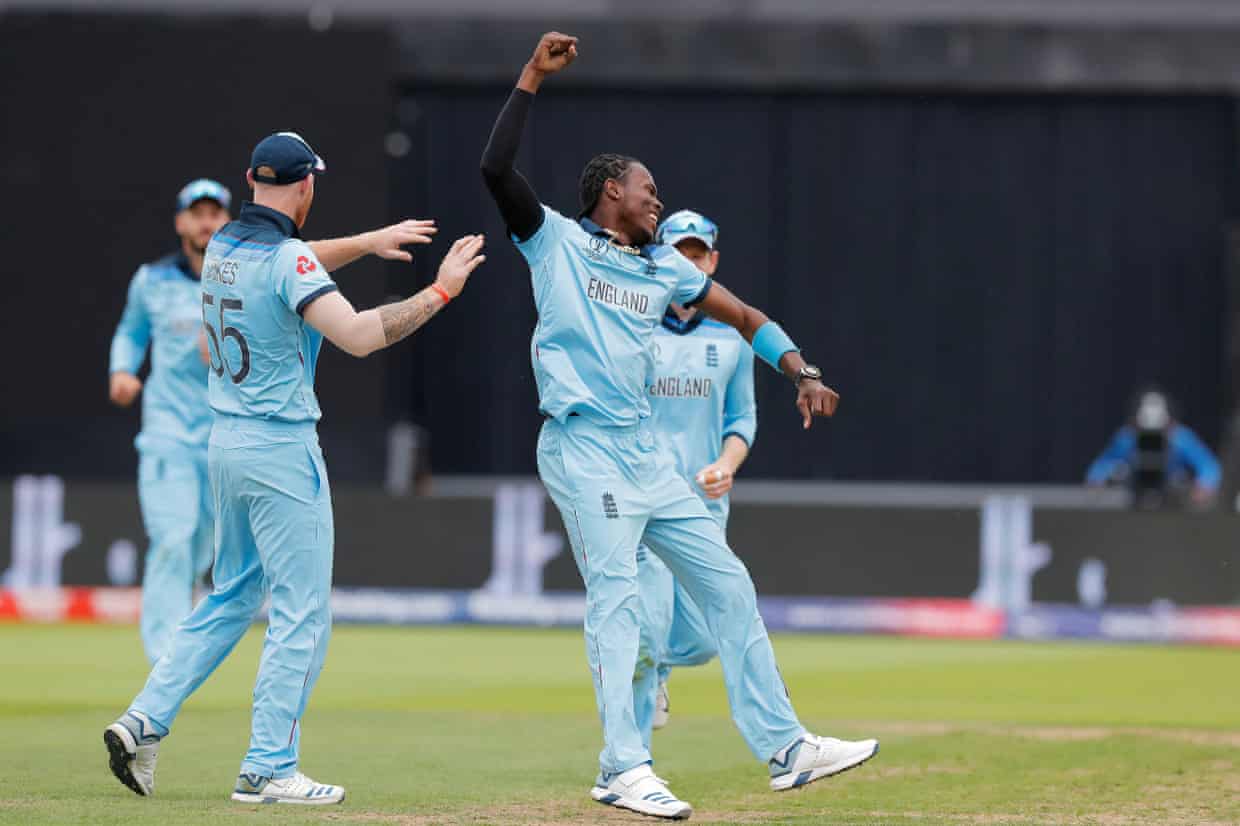 Updated at 8.17am EDT
34th over: Australia 152-5 (Smith 63, Maxwell 21) Lovely shot from Maxwell! He's got such bat speed when he goes at the ball. Smacks Rashid over midwicket, but a routinely sensational piece of boundary fielding from Bairstow saves two runs. Rashid though doesn't meet the challenge well, dragging down and letting Maxwell pummel a more violent shot squarer for four! Then he cuts, hard, through cover but again the sweeper saves. Maxwell loving the spin, or taking the chance to get as many as he can while he can.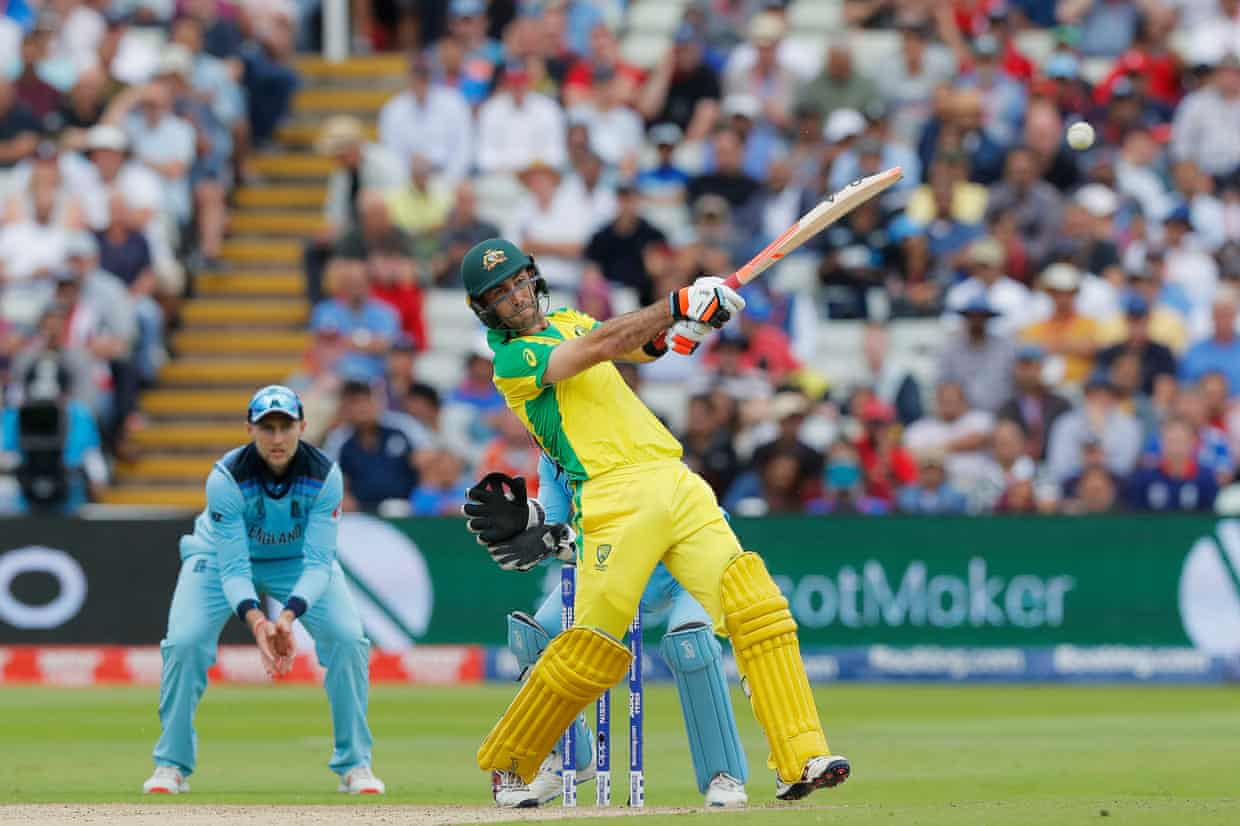 Updated at 8.16am EDT
WICKET! Stoinis lbw Rashid 0 (Australia 118-5)
He's been given! Huge appeal from Rashid, that was a performance like Les Miserables just before the intermission. He spun around, then ran towards the umpire and knelt down before Dharmasena, pleading. Marius to Cosette. A slider that skidded on and hit Stoinis bang in front. A touch high but the replay says yes on umpire's call. Australia had no review to challenge it anyway.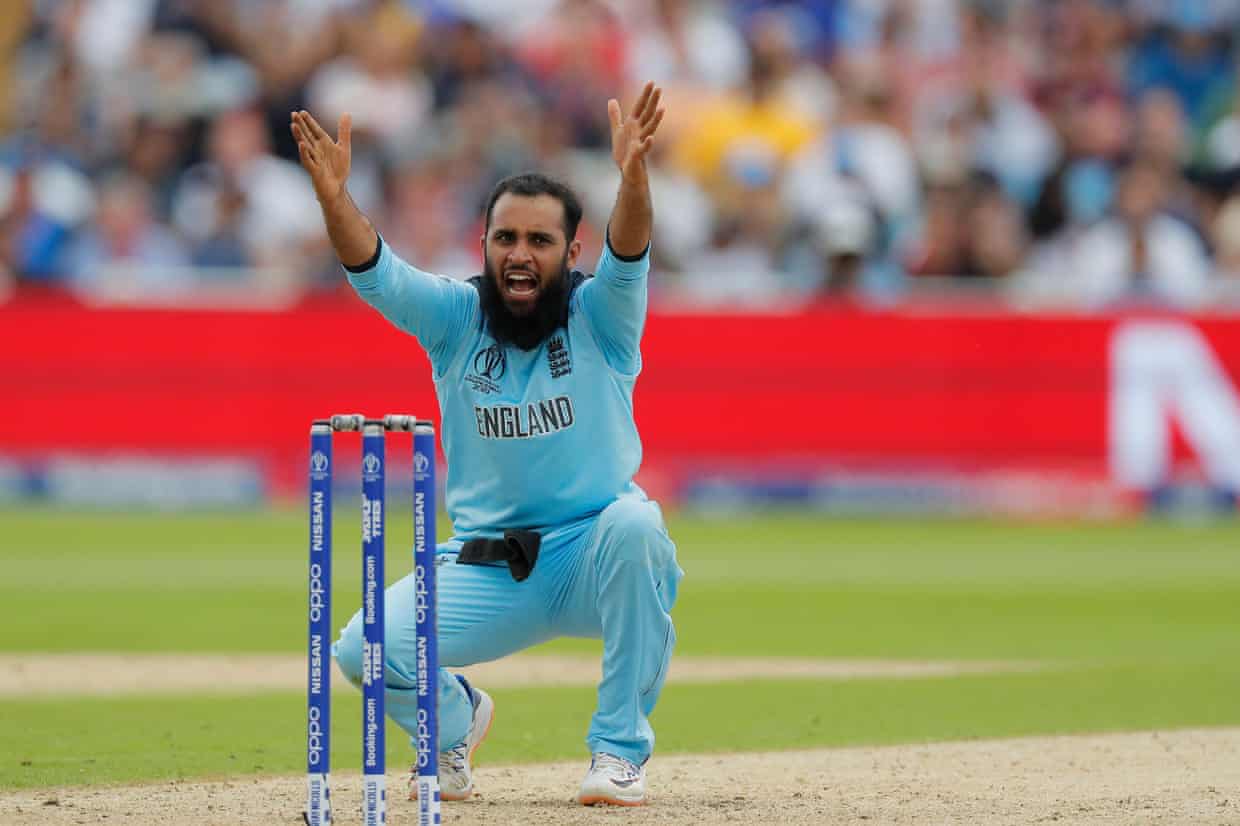 Updated at 7.53am EDT
25th over: Australia 103-3 (Smith 44, Carey 38) A wide from Plunkett takes Australia in to three figures. They have, almost by stealth, got themselves right back in this game. England are still on top, but only just.
That's it from me. Geoff Lemon will be with you for the next few hours – please email him on Geoff.Lemon@theguardian.com or tweet @GeoffLemonSport. See you later for England's squeaky run-chase.